Lewis McGuffie is a British maker and artist who works out of Tallinn, Estonia. He's a gifted artist, graphic designer, sign painter and glass guilder who loves what he does. He especially enjoys crafting letters and he's "happy as a butcher's cat" when he's drawing letters. He's almost as happy when he's eating Ferrero Rocher chocolates and he's pretty sure that he once broke the world record for most chocolates consumed in one sitting.
That's a heck of an achievement and the sore jaw was definitely worth it.
While Lewis is well educated in digital design and typography, he's classically trained in the traditional techniques of hand painting and gold leaf. Many of those sign projects display his affinity for vintage design aesthetics, although his complete body of work shows a widely varied range of design styles.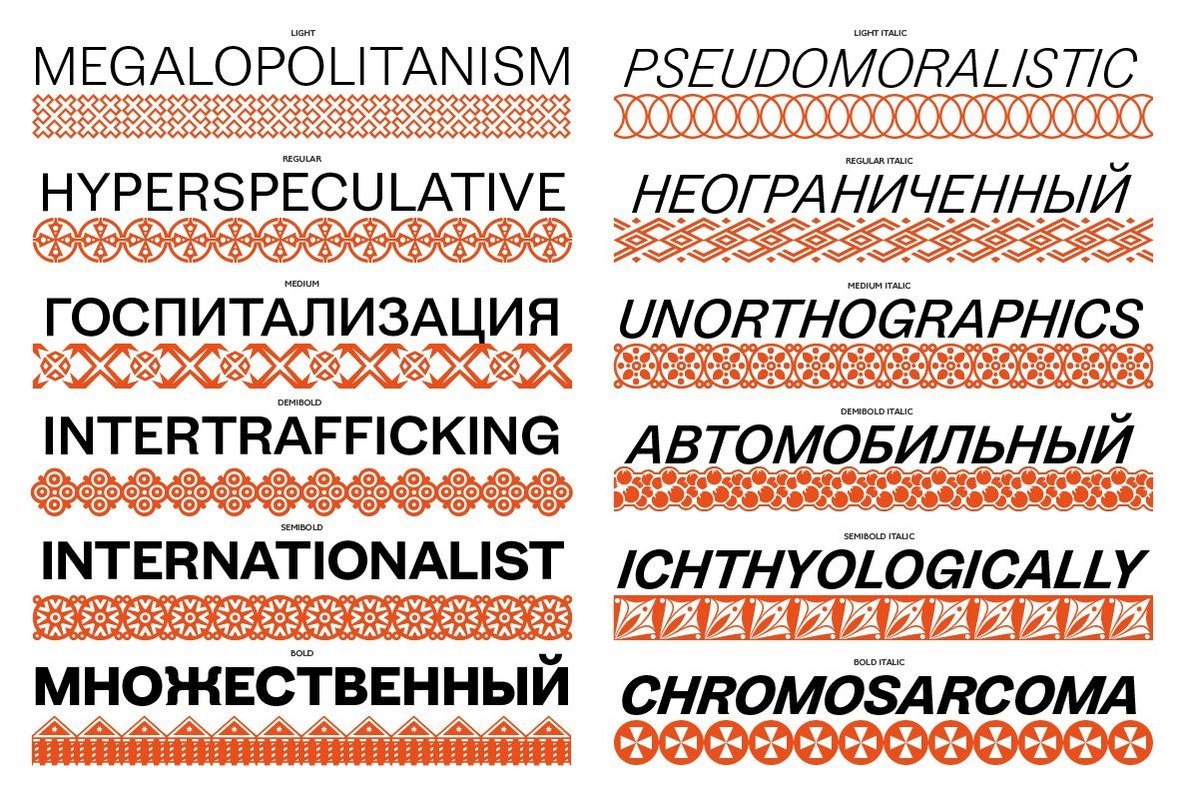 To keep those traditional sign painting techniques alive, he conducts workshops on hand lettering, sign writing, and glass gilding to educate the next generation of crafters in that industry. His background in sign painting has certainly lent itself to his success as a typographer, giving him a solid foundation of knowledge and experience to build from.
Whenever Lewis approaches a new type design, he's all about thorough research. He pays close attention to everything from the historical and regional characteristics of a given type style, to its physical attributes and its application in modern graphic design. His work so far includes a bit of everything from workhorse sans serifs to bold display fonts. 
One of his more recent releases is Zierde Grotesk, a contemporary grotesk sans serif that's a modern take on the familiar grotesks of the late 1800s and early 1900s. In fact, much of its inspiration stems from the work of Miller & Richard, an Edinburgh-based type foundry that operated through most of the 1800s and until 1952.
Zierde Grotesk is a cleanly designed sans serif that works wonderfully well in a variety of applications. It's available in Light, Regular, Medium, Demibold, Semibold, and Bold, with corresponding italics for each. It's a great choice for design projects of all kinds, including displays, signage, advertising, headlines, short copy, titles, letterhead, logos, presentations, product packaging, website designs, and mobile applications.
Perhaps unexpectedly, Zierde Grotesk also includes a series of more than 200 ornaments for added design versatility. While one wouldn't think that a contemporary grotesk type design would blend well with elaborate ornaments, they work together beautifully. The designs recall the early modernist and crafts movements, lending a historical flourish to design projects.
The ornaments themselves served as the basis for this font family's name. Zierde Ornaments was inspired by the 1913 type specimen book, "Die Zierde," by J.G. Schelter and Giesecke. "Die Zierde" actually translates to "the adornment" in English, which is the perfect description for the ornaments Lewis so meticulously crafted for this family.
Zierde Grotesk offers additional flexibility through capitals to small caps, case sensitive forms, ordinals, and small caps. It extends multilingual support to Basic Latin, Western European, Euro, Baltic, Turkish, Central European, Romanian, Pan African Latin, and Basic Cyrillic for exceptionally far-reaching global accessibility.
Lewis McGuffie currently offers 10 products through YouWorkForThem and we're always looking forward to seeing more of his work in the future. Visit his portfolio to check out the rest of his type designs and if you like what you see, bookmark it so you won't miss out on any of his upcoming additions!