Aptly-named The Ink Affair is the personal label of Bhavika Malhotra, a New Delhi-based calligrapher with a passion and a serious talent for hand lettering.
Bhavika is a creative soul from head to toe, and what began as a hobby has led to a fulfilling career as a typographer and designer. She has a particular love for vivid colors and eccentric, abstract patterns. Bhavika lives life to the fullest, finding beauty everywhere while flourishing in a bubble of positivity. Dedicating her life "to creating art and proliferating good vibes," this artist wants to attain more than just happiness – she seeks total euphoria.
Her unrelenting passion is evident in all of her work and her recent release, Oh Wonder, is no exception. Featuring thinly inked strokes, Oh Wonder is a font duo that carries itself with warmth and exuberance.
Oh Wonder Script offers signature letterforms written in a feminine hand that manages to be delicate and fierce at the same time. It exudes strength and confidence alongside a healthy dose of sugar and spice (and everything nice). Oh Wonder Regular offers a cursive script that leans a bit farther to the right than its Upright counterpart, and pairing letters from the two will result in some very authentic-looking handwritten idiosyncrasies.
Both of Oh Wonder's script fonts are well suited to projects that need a natural-looking yet chic cursive lettering imbued with a lot of spirit, including product packaging for cosmetics and organic wares, apparel, merchandise, apparel, fashion layouts, advertising, greeting cards, wedding invitations, websites and blogs, social media imagery, logos, and branding.
Oh Wonder Sans is available in both Regular and Bold styles, offering printed all-caps lettering with a tall, organic architecture. It's determined and playful, and it's well suited to any project that needs an informal letterset at the helm, including greeting cards, merchandise, social media imagery, apparel, logos, children's books, posters, website designs, logos, and advertising.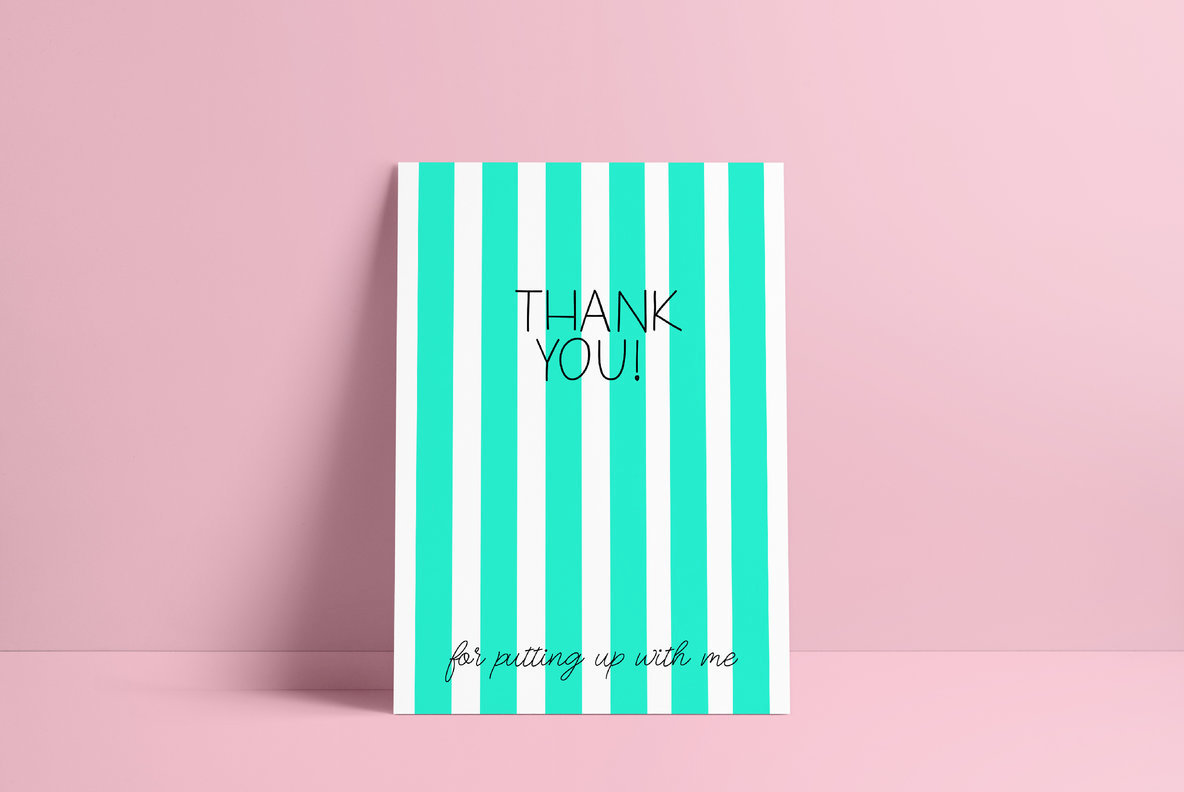 Oh Wonder offers both fractions and ordinals, and extends multilingual support to Basic Latin, Western European, Euro, and Pan African Latin languages for global accessibility.
The Ink Affair currently offers just two products through YouWorkForThem and we're looking forward to seeing more of Bhavika's work in the future. Visit her portfolio to view the rest of her work and if you love the art of calligraphy and hand-drawn lettering, you're going to want to keep a close eye on this one.