In 2011, after founding the awesome LatinoType, Chile's first digital foundry, Daniel Hernández, Miguel Hernández and Luciano Vergara decided to spin off a new studio in order to focus on simple, versatile typefaces designed for usability, rather than the more whimsical, "designerly" offerings of their first venture.
Calling the new venture Los Andes Type, they released their first typeface that same year, and haven't looked back. The studio now offers a library of fonts spanning a variety of powerful, usable styles, including the popular headliner Darwin and the beautiful script Garden, along with their original grunge-inspired rustic Pantano family and the bulbous ultra black curves of Fatta.
Located in Concepción, Chile, where they work daily as typographers, designers and teachers, Mendoza Vergara, Daniel Hernández, Luciano Vergara, and Miguel Hernández have created a collection of typefaces that tell stories, inspired by travel, nature, and the sensory experiences of their native continent of South America.
A visit to Brazil, with its wild nature proving very noticeable in the local textile printing and floral design, inspired the Los Andes designers to create some ornaments and dingbats, which they then turned into a single typographic work–Garden, a serif display handmade font with a playful and spontaneous feel. The Garden font family offers a font with a set of original "catchwords," along with floral dingbats and botanical ornaments. The OpenType version provides a wide range of creative options. Garden is well-suited for text composition, posters, headlines, label design and handmade-style items. Garden is inspiration, nature and joy!
The Darwin font family is an eclectic assembly of grotesque, geometric and humanistic styles, including 20 fonts, 10 normal and 10 alt, with the alt variant bringing some serious spice to any composition. Excellent for use as headlines, and for posters and logos, this workhorse rally brings the maximum bang for the buck.
Styling is a simple, light, sans-serif typeface inspired by the aerodynamic shapes of airplanes and cars. The font comes in 5 weights and includes italics. Styling and Styling Alt families offer professionals a wide range of creative options. Styling was created in 2014, while its designer was 30,000 feet in the air on a flight full of the flavors and shapes of Latin America cities.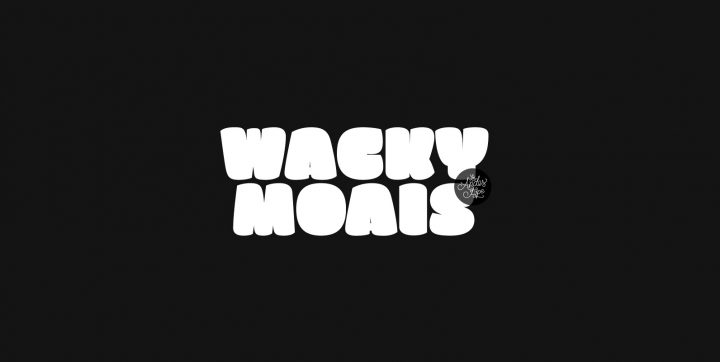 Nothing could be fatter than Fatta, a bulbous marshmallow of whimsy with bubbly blobs of blubber that make for powerfully fun headers and titles. Huge, bold and friendly, with original fat curves and paintbrush terminals, Fatta is an ultra black sans with 3 variants: Regular, Italic & Italic Swash, which allow the user to express a range of emotion perfect for fashion, posters and logotypes.
Los Andes Type's first design, Pantano, is a handmade grunge typeface inspired by the the rustic style and people of the Amazon rain forest. Alternate characters and ligatures bring a sensual and naturalistic touch that can be employed for maximum impact in large headers, particularly on top of photography of nature and people.
Bring some of the beauty, sensuality and vibrancy of Latin America home to your designs with the versatile work of Los Andes Type today.