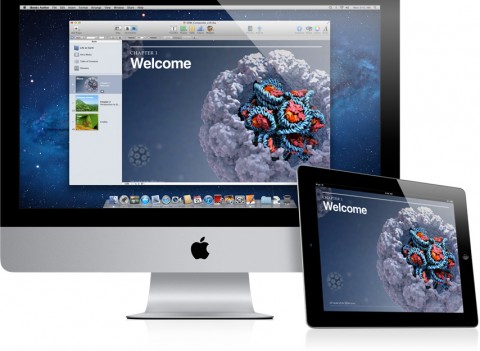 Yesterday, Apple held an education keynote event, where they introduced a number of software products that will help to reinvent how students learn. Chief among these is their iBooks Author application, which allows users to create their own textbooks for the iPad 2. Now anyone can create iBooks–and not just textbooks for education, but cookbooks, picture books–the possibilities are endless.
This is great news not only for students, but for all the graphic designers who will help design these books. Best of all, we at YouWorkForThem have been ready and waiting for this since last year–simply purchase our Extended Font License for eBooks, and choose from over 8,000 font options ready to embed in your iBooks design via iBooks Author. One easy license, one-time only. Only from YouWorkForThem.
Update: Since we posted this, we did extra testing that involved publishing a book design to an iPad, and unfortunately the fonts did not embed when published in iBook format (Apple Support Details). We are contacting Apple to find out what is the fix and or when they will enable embedding. The good news is, if you export to PDF and publish that way, the fonts will embed.
–
For complete details of the license (and other license options), visit our Font License page.