Established by Dan Jones in 2013, TypeUnion is a digital type foundry whose foundation is built upon collaboration and quality. Based in North London, TypeUnion's primary goal is to craft typefaces with a high degree of versatility, allowing for fluid adaptation across multiple media channels and applications. They specialize in retail fonts, custom type, and brand identity.
One of TypeUnion's most recent releases is Chopsee, a contemporary sans serif designed by Dan Jones. Chopsee takes a more playful approach to its curves and terminals, presenting itself with a warm, friendly demeanor. A raised x-height establishes a harmonious relationship between the lower and uppercase letters, creating a balanced and interesting appearance.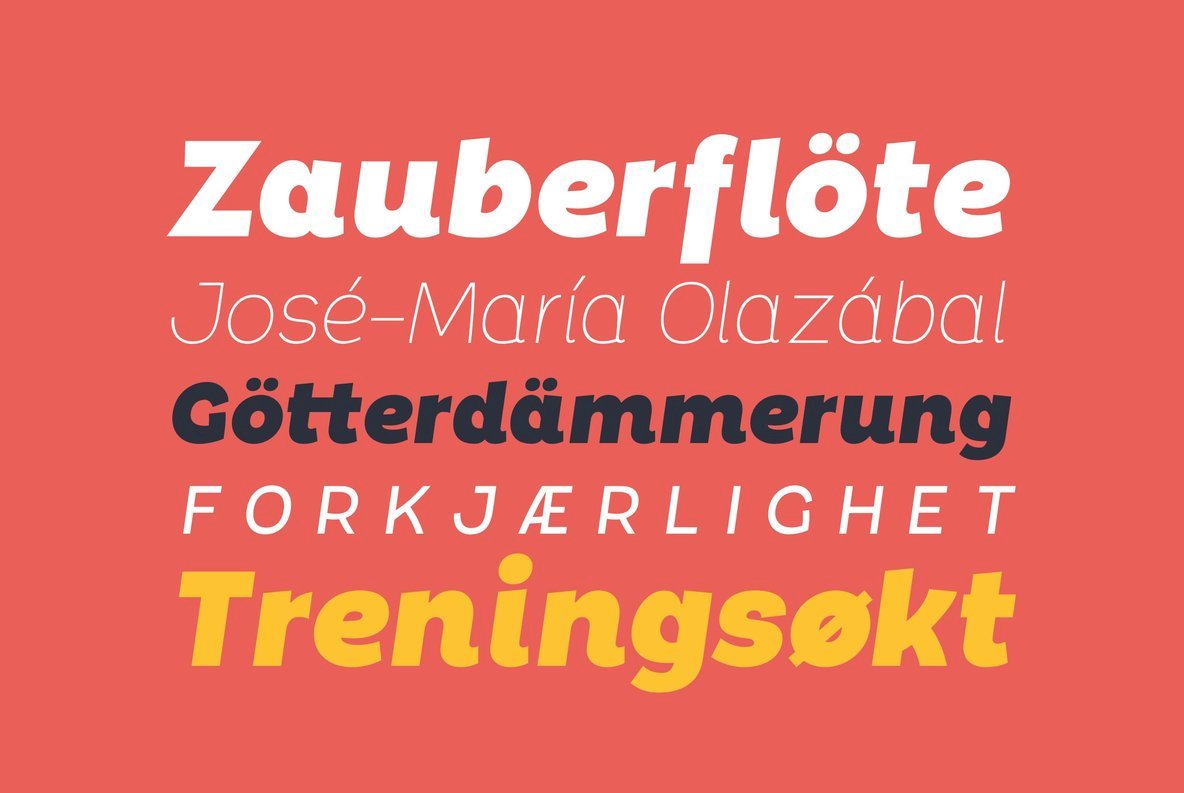 Chopsee's eight weights and corresponding italics allow for plenty of versatility. Its lighter weights serve well in editorials, body copy, publishing, corporate communications, product packaging details, website design, and mobile applications. Chopsee's heavier weights carry themselves with strength and intent, making them an ideal choice for bold headlines, advertising layouts, book covers, poster design, displays and signage, product packaging, and logo design.

Chopsee's weights complement one another seamlessly, making it well suited for identity and branding projects that need an extensive range of flexibility and cohesion though multiple media outputs.
Chopsee is available in Thin, Light, Regular, Medium, Semi Bold, Bold, Extra Bold, and Black, with corresponding italics for each. It offers both standard and discretionary ligatures, with multilingual support for Basic Latin, Western European, Euro, Baltic, Turkish, Central European, Romanian, and Pan African Latin languages for global accessibility.

TypeUnion currently offers 11 products through YouWorkForThem, a blend of fresh and modern slab and sans serif type designs. Visit their portfolio to see the rest of their work and if you like what you see, keep an eye out for their future additions!