Milton Glaser famously observed, "There are three responses to a piece of design – yes, no, and WOW! Wow is the one to aim for." Our top ten stock graphics of 2016 certainly hit that mark with flying colors because each one is innovative and incredibly functional.
Only one entry from last year made it into this year's rankings: Neon Type by Dashwood. Colorpong came out ahead, taking the top three spots in 2016. The top ten stock graphics of 2016 are solely ranked by sales on YouWorkForThem, so without further ado, let's get on with the show.
Winning the gold, this vector collection from Colorpong is absolutely stunning. Dataism is a mesmerizing anthology of 28 experimental graphic artworks that feature elements of science, math, and digital technology brought to life in scalable vector format.
Colorpong's exploration of sound through graphic visualization has secured the silver this year. A compilation of 24 high quality vector images, Sound Waves conjures sine waves, amplitudes, and sound graphs in extraordinary detail.
Taking the bronze, this selection of 18 vector illustrations from Colorpong bring the universe within reach. Cosmos is an elaborate voyage into the unknown, illuminating stars, planets, galaxies, and portals with labyrinthine precision. While these stock images do not come equipped with gradients, they're easily applied through your vector editing software.
Todd Proctor ranks fourth this year with his collection of ten abstract pastel renderings. Helios Mist is the stuff dreams are made of, conjuring an other-worldly atmosphere through the use of light, shadow, and color.
Dashwood takes fifth with Neon Type, a Photoshop template file that lets you create hella realistic neon sign effects. Toggle the characters on or off like an actual lightbulb, and tweak the colors and intensity through adjustment layers to achieve the exact neon result you're looking for.
True Grit Texture Supply is known for their hand-crafted approach to digitized texture, and Nasty Copy Photocopy Texture Kit offers some of the most realistic photocopy textures available on the market. Their authenticity is a result of their origin; each of the 30 photocopy textures were actually made using real photocopy equipment.
Dashwood has created an effective Photoshop template file that makes it unbelievably easy to add a weathered, vintage letterpress print texture to any font you choose. The possibilities are truly endless and with retro-inspired designs remaining in fashion, Letterpress Print Kit is insanely useful.
RuleByArt comes in at number eight with this collection of 16 handcrafted abstract vector images. Their distortion takes a decidedly vintage spin that borders on the psychedelic, adding a new depth to backgrounds, foregrounds, and text design elements.
Hello Mart's brightly colored digital art pack offers more than 40 ombre PNG files in varying degrees of texturing. Color Fades is terrific for stationary, business cards, greeting cards, labels, book or album cover designs, wallpapers, fabric prints, and art prints.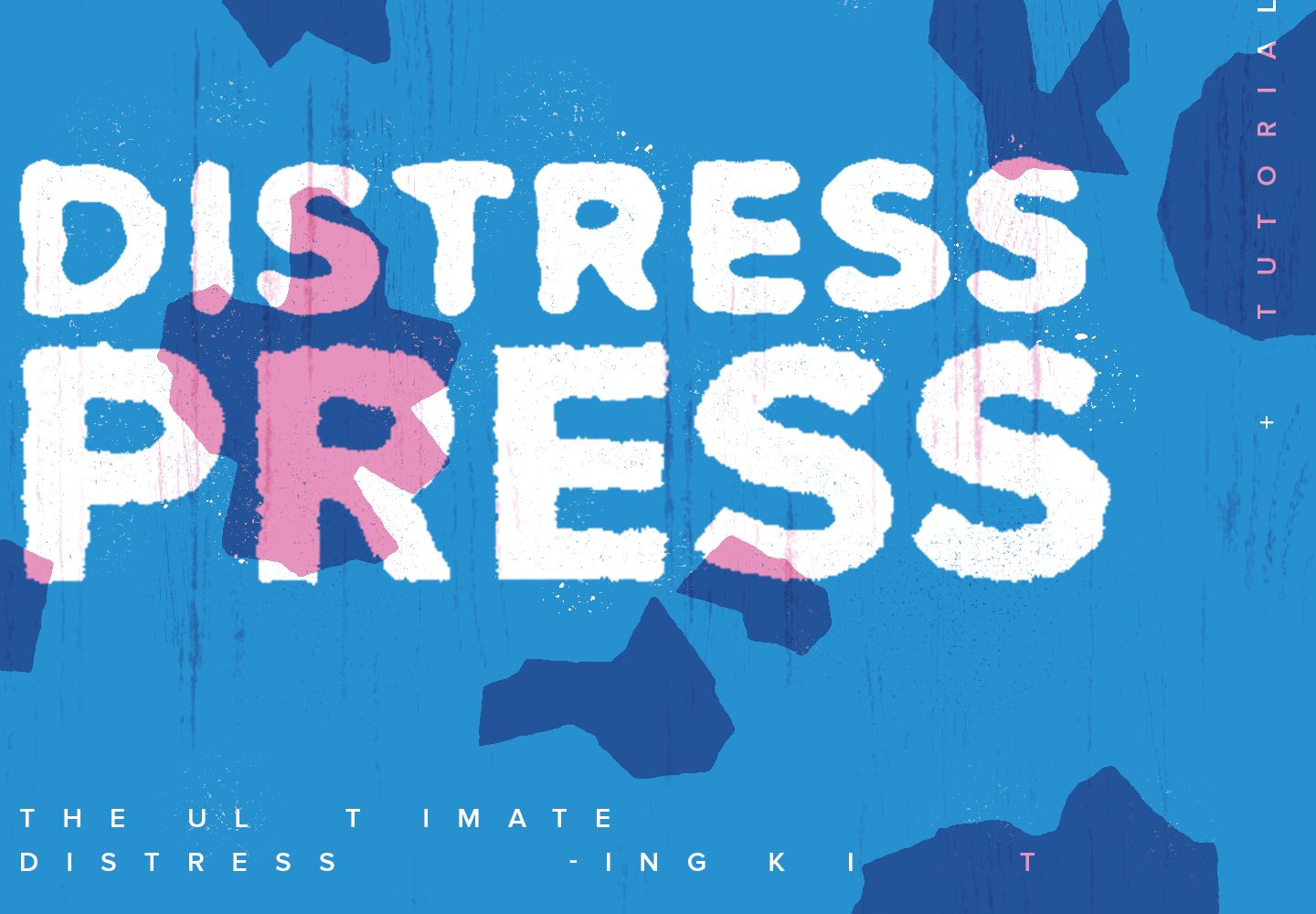 Masters of texturing, True Grit Texture Supply rounds out our top ten for 2016 with an incredible collection of Photoshop brushes and actions that allow designers to build layer upon layer of uniquely distressed effects to their work. With more than 110 pressure-sensitive digital ink brushes, this massive kit makes woodtype, paper grain, rubber stamp, noise, grit, and grunge textures a breeze to apply. ¡Es fantástico!