Mint Type is heavily focused on providing extensive multilingual support to designers, particularly those who require Cyrillic character sets. Operated by Andriy Konstantynov, Mint Type's body of work offers a range of expertly-designed, contemporary letter sets that function well in a wide variety of applications.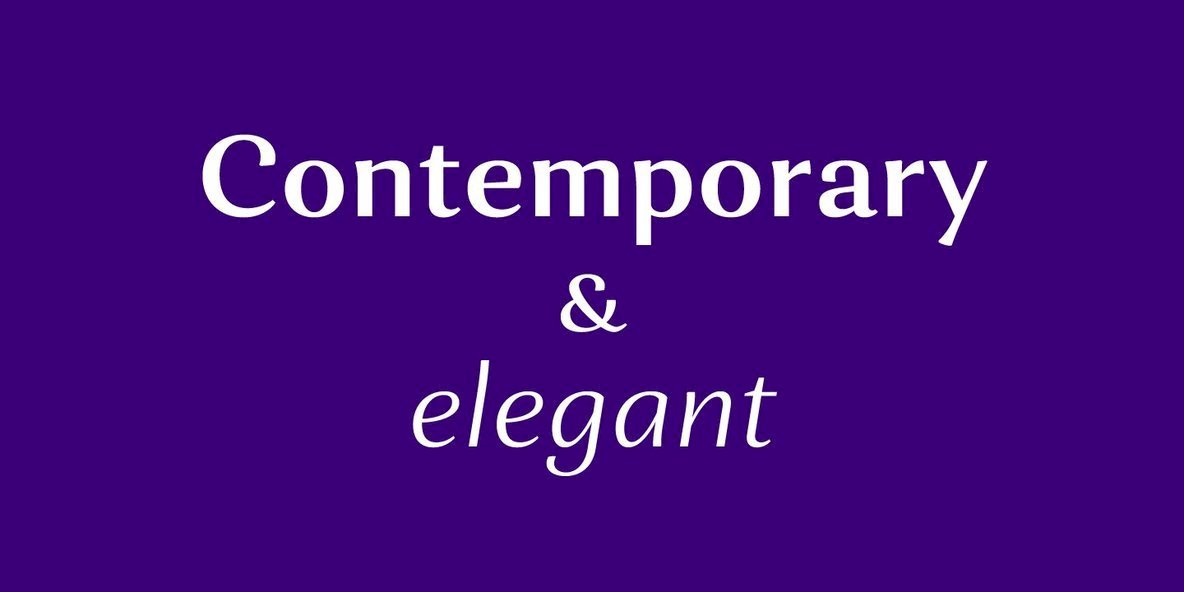 Andriy's latest release, Orchidea Pro, is hybrid type design that effortlessly straddles the lines between serif and sans serif. "The main idea behind Orchidea Pro was to create an alternative for Optima which would look contemporary and that would not be too direct," Andriy told us. "Later, it transformed into an idea of creating a typeface that would occupy the place between sans and serif typefaces, and, ideally, would be hard to classify."
The resulting design is formally a sans, however its letterforms feature unconventional nibs that act as serifs, improving the speed and ease of reading. Orchidea Pro is incredibly sophisticated with a casual elegance that makes it appropriate for an extraordinary number of projects. Editorials convey a resilience that remains authoritative and approachable, while advertising layouts will communicate their message with clarity and a high degree of visual appeal. Orchidea Pro is also useful for headlines, corporate correspondence, white papers, branding, logos, publications, and print or digital media applications.
"My favorite detail is probably the large, almost floral terminal appearing in 'a', 'c' and the alternative forms of 'g', 's' and 'y'," Andriy said. Indeed, the details of Orchidea Pro are numerous and enchanting, and they offer designers a plethora of options. OpenType provides capitals to small caps, case-sensitive forms, fractions, standard ligatures, oldstyle figures, ordinals, stylistic alternates, scientific inferiors, small caps, subscript, superscripts, and tabular figures.
Orchidea Pro is available in eight weights with corresponding true italics for each, and its multilingual support extends to Basic Latin, Western European, Euro, Catalan, Baltic, Turkish, Central European, Romanian, Pan African Latin, Dutch, and Basic Cyrillic.

Orchidea Pro is on sale right now through February 23, 2017, for a staggering 80% off of its regular price, so it's a great time to purchase this one.
Don't miss the rest of Mint Type's portfolio on YouWorkForThem. Especially if you're a designer who often requires Cyrillic character sets, you'll want to bookmark it so you can watch for new additions.