Our handpicked collection of fonts for children's projects is so extensive and so fantastically fun, we wanted to highlight some more playful offerings from this eclectic group. Whether you're designing birthday party invitations, programs for a school concert, inspirational posters for the classroom, or children's books, the 
"Typography For Children"
collection from
YouWorkForThem
has something that will appeal to children (and adults) of all ages!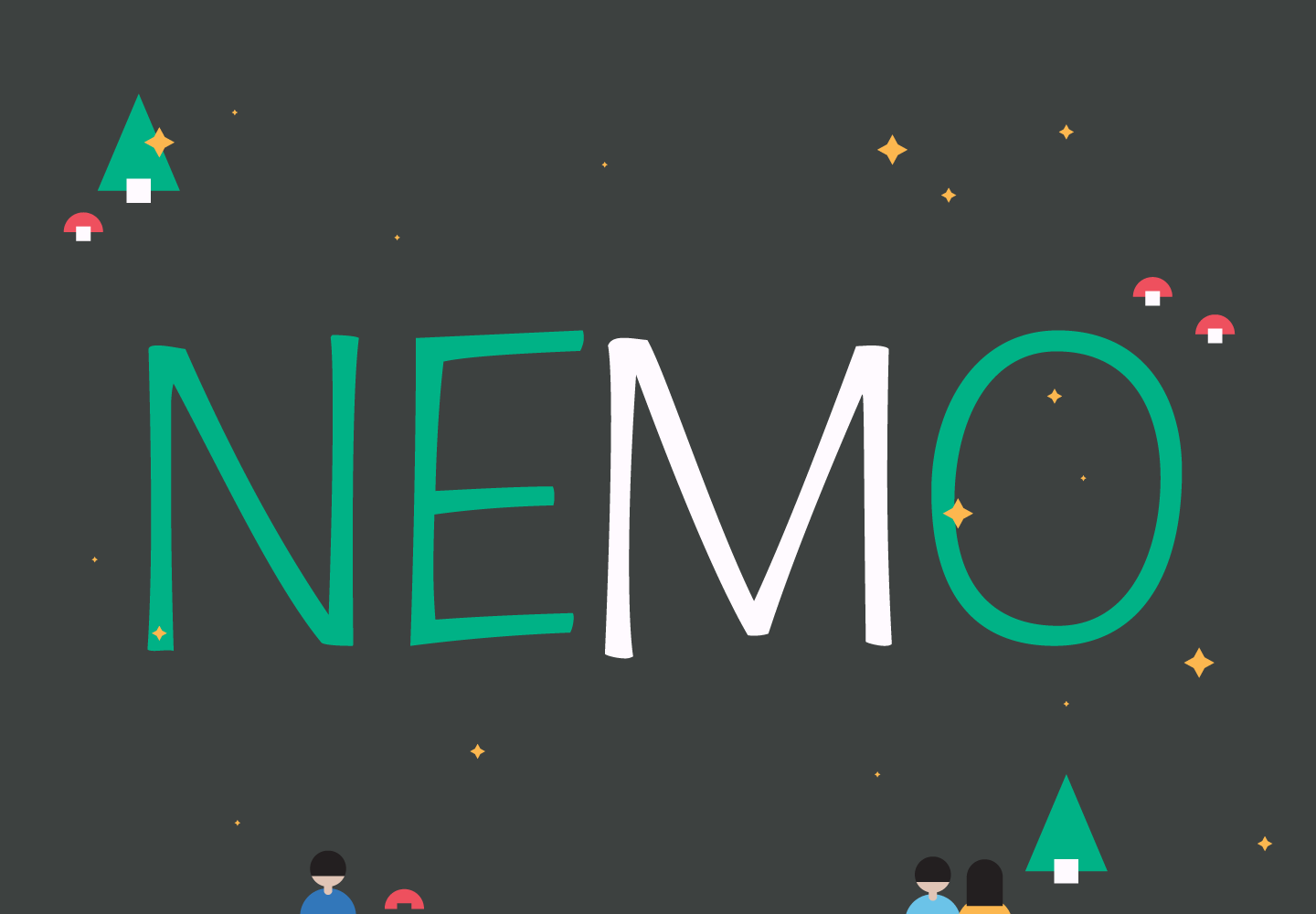 Filmotype Nemo has a vintage quality that's reminiscent of illustrated children's books from the 50s and 60s. With multilingual support and a host of extended characters easily accessed through OpenType, Filmotype Nemo is a lively font that's gorgeous on posters, whimsical book designs, logos, branding, and product packaging directed toward younger generations.

P22 Huffer is an irregular letter set that's designed to appear as though its shapes were cut from paper by little hands with safety scissors. Rough and retro, P22 Huffer is a great choice for quirky children's books and nautical or pirate-themed designs. This font features multilingual support, including basic Cyrillic, and contains more than 500 glyphs.

Gumdrop is a soft sans family of three all-caps fonts: Regular, Halftone, and Outline. Gumdrop has a retro vibe, yet it's playful enough for contemporary children's designs. This font is great for displays and signage, book covers, posters, advertising, and branding.

YWFT Owen is comprised of two fonts, a regular design and a curly inline that can work separately, yet when the two are paired together, they create an offbeat layered visual with a lot of texture. YWFT Owen is laid-back and easygoing like a surfer who spends every day on the beach catching waves. This font is perfect for flyers, book covers, branding, and advertising that will appeal to carefree kids of any age.

Teaspoon is a type design that's sugary sweet, a bold font that's rounded in all the right places for a truly soft touch. Teaspoon is super cute, like a puppy sleeping next to a fuzzy duckling who's surrounded by butterflies and baby ponies. Ideal for displays, advertising, and posters, Teaspoon is a simply adorable font.

Romy's informal, marker-written script has a real exuberance for the funner parts of life. Romy is a bit of a jokester, comical and lighthearted, which makes it a great choice for posters, displays, and children's book covers that need touch of silliness.
Handiwork is a hand drawn sans type design. The smooth edges and thick lines of Handiwork are ideal for titling, but they'd also be appropriate in book page layouts, flashcards, or poster designs aimed at early readers, specifically those teaching the letters of the alphabet to preschool-aged children.

YWFT Hannah is a family of three hand drawn fonts: Regular, Narrow, and Wide. YWFT Hannah reminds us of pencil on paper, of days long ago when we carefully practiced our handwriting as children in elementary school. This font family is a little more contemporary, and is an excellent choice for children's book covers and page designs.

Superfruit is outgoing and creative, like that one totally wacky relative we all have–the same one we loved hanging out with as kids. Superfruit is bold and playful, a terrific display font for posters and book covers.

Ruby is an awesome family of three fonts that give designers a little extra shine when they need it. Ruby is softly rounded, with a touch of retro that's just funky enough to appeal to the youth of today. This font family is fantastic in displays, advertising, and colorful posters.

Unpack is a hand-painted treat that's accompanied by a full set of "Goods" that include ornaments, banners, mustaches, eyes, stars, and a whole bunch of graphic goodies. Unpack is soft and bold, an approachable font that's great for illustrated storybooks, cover designs, and poster layouts.

Chipper is an incredibly fun type design that actually comes with its own confetti! Featuring hand drawn lettering reminiscent of a child's handwriting, Chipper is an informal font that even includes some funky ornaments for added versatility. This font is ideal for greeting cards, birthday cards and invitations, as well as branding and exciting logos that are geared towards children.

Fab is a totally tubular family of five fonts that pay homage to one of the greatest decades in the history of the world: the 1980s. With bold, rounded lines and family members that are meant to work together for layered designs, Fab is completely… well, fabulous! This chunky font is great for displays, posters, and advertising that needs a bubbly, fun personality.

Nervatica features thin lines and a handwritten, organic appearance that's great for children's book cover designs and page content. Nervatica is charmingly angular and irregular with a slightly urban flair, yet its decorative enough for branding and advertising.

Guakala is a happy set of characters with entirely distinct personalities. Friendly and approachable, each letterform in Guakala is a full-on creature feature. This font is ideal for posters, large displays, or book covers that will bring a smile to every child's face.
Our "Typography For Children" collection is huge, so if you haven't quite found the perfect font for your child-themed project just yet, take a look through the entire gallery!