It is that time again where we count down from 1 to 10, our top selling fonts of the past year. While we see a shift in what was hot in 2009 versus the year before, we also see favorites from 2008 still holding on strong. With no more wait, let us begin!
YWFT Hannah
This past year we saw an emergence of a new trend in what everyone wanted from our fonts. Moving away from more heavy fonts, it seemed everyone wanted a more hand-crafted, handwritten and playful style of type to work with. So it was no surprise to us when we noticed the top seller for 2009 was Hannah. Almost doing 2x the sales of the number two position, YWFT Hannah has quickly become a staple in the exclusive YWFT font collection.
YWFT Agostina
Following Hannah, was our second big hit YWFT Agostina. Agostina was a unique new development in opentype fonts, allowing for swash alternatives to be turned on and off as you want. The short video, This is Agostina,  we created to promote and explore Agostina, went on to be shown at numerous design and film festivals, like OneDotZero and also brought us to the attention of a little rock band by the name of U2.
YWFT Black Slabbath
This heavy hitter (literally) needs no introduction at this point. It weighed in as champion in 2008, and still came strong in 2009 placing third in sales. In 2009 we saw many imitations of this font pop up, but Slabbath is still untouchable in its power and style. We can't even keep up with how popular this font is, with numerous sightings each month. YWFT Black Slabbath has proven it will be a classic for time to come, and we are proud to be the exclusive seller of this font.
Download YWFT Black Slabbath Font
Myld
Another winner from 2008, Myld made its way back into the top of our charts again in 2009. Myld holds a unique beauty, grace and stylish presence that goes beyond many other fonts in the industry. If you have not snagged this one yet, we strongly suggest it.
YWFT Thinaire
In the top fonts of 2008, this hand-set made its way back in 2009 as well. An early hand-set execution of a unique handwritten alphabet, it was latter taken and developed further into an opentype font, better known as this years big winner YWFT Hannah.
YWFT HLLVTKA
Proving our exclusive and creative hand-sets alphabets are always needed and a great alternative to functional fonts in certain times, YWFT HLLVTKA makes it way into the top of the charts.
YWFT Skute Pro
Another great hand-set collection, we launched YWFT Skute with more freedom than any other development before. We created two versions of this collection, one free version, and another the pro version. It seemed many of you enjoyed this new approach, with the free version being downloaded thousands of times in the first month alone, and with many more returning to upgrade to the pro version. Look for more font launches like this in the future.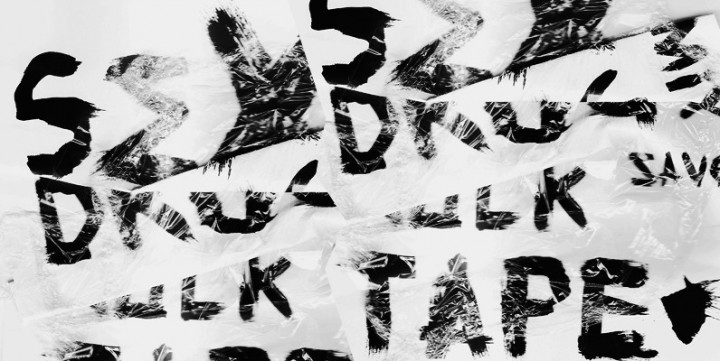 YWFT Scarlett London
Raw, wild, and looks like what would happen if our grifter collections (stock art) converted to type, this hand-set is full of attitude.
Download YWFT Scarlett London Handset
Dubby
One of Blake's first developments with YWFT, this hand-set still proves to be a crowd favorite. Following the success of this font, many other hybrids and similar alternatives were designed in 2009 by Blake for YWFT. But proving its staying power, Dubby still comes out on top.
Penny
Wrapping up the top of the charts for 2009 is another design by Blake E. Marquis. Playful, fun and spilling with character, Penny must be in every designer's font collection. With this alphabet being in hand-set form, it comes with extensive options for color and design customization.
And thats it for 2009! We thank each and everyone one of you who purchased any of these fonts this past year. We will continue to bring you more great exclusive releases in 2010.
Updated: This post was modified on May 15, 2014 to reflect link and name changes to certain fonts listed above.