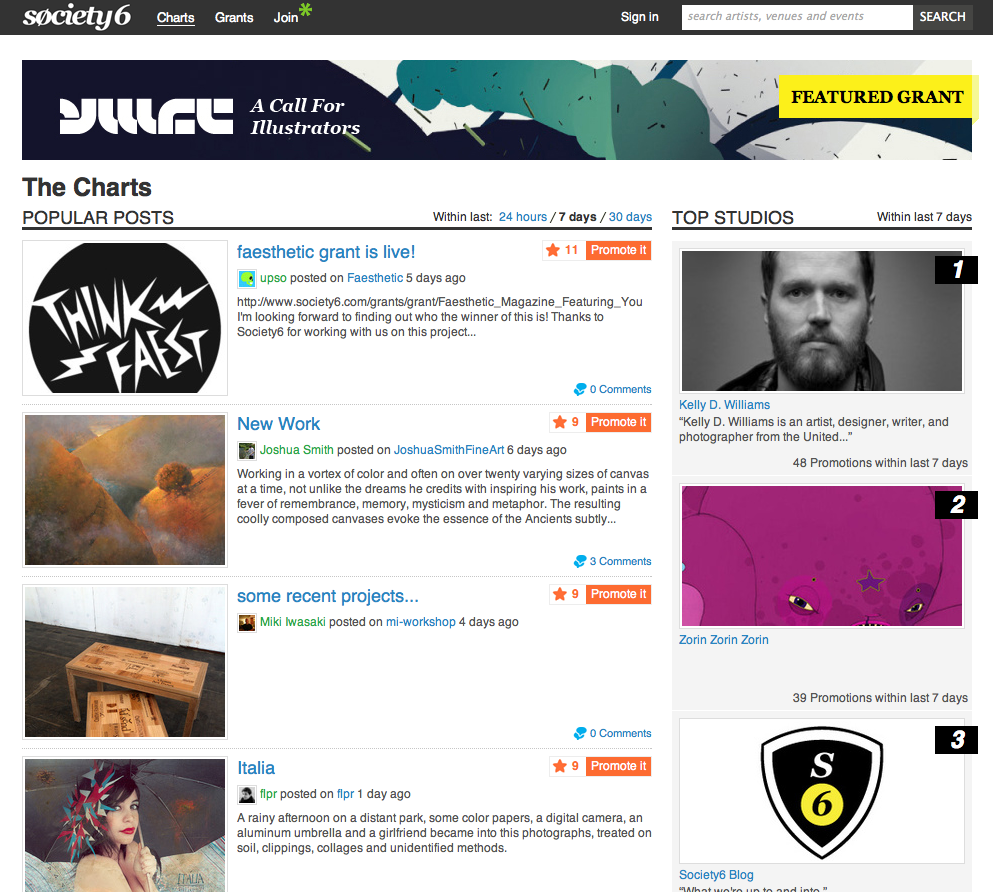 We recently got contacted by a new site that is trying to connect talent with opportunities in a fair and community engaged environment. At first I was a little hesitant about doing this as I hate to see graphic designers exploited for some stupid prize or contest that you have to do hours of work for a client for free.
Society6 seems like a great site for monetary, promotion and other grants to be given to artists and designers. All you have to do is have a profile showing your work, nothing more. I think in the future as the site grows there could be some great things that happen at Society6. They asked us if it would be fine for them to start a 'grant' for illustrators to apply for a chance to be featured on our site and see where it goes from there. We accepted the offer.
The site still seems a little unclear at times, but think that will work itself out as it has only been online for a number of days. Anyway, check out the site and see if it looks like something you want to be a part of. If so, take advantage of the different opportunities posted so far. It is great to see people start projects like this to connect people for the improvement of our profession, not to exploit it.