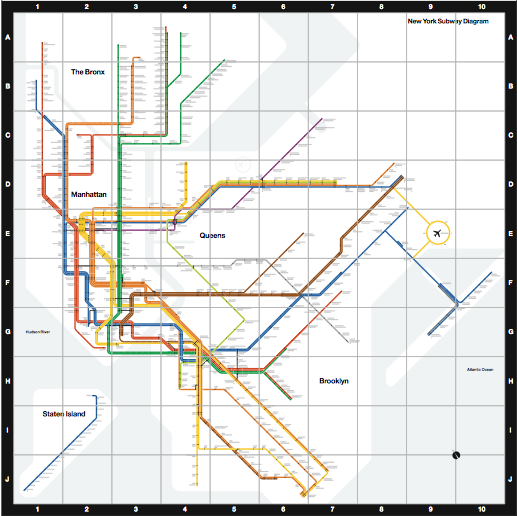 This has made its rounds, but it is better late then never?
Massimo Vignelli
(NY Subway Map pictured above) wrote a short book about what design is. To quote the New Pepsi Logo PDF, it is basically about Graphic Design's DNA.
Part One covers the Intangibles, such as Semantics, Discipline, Responsibility, etc. Part Two covers the space that design functions in. He takes a different approach than I would, but that is what gives it perspective to me. It is very straight forward and concise, making it an easy read. I only read a little of it, but can't wait to get the time to review this. If you are a student, you can probably count this as a whole semester's worth of education for free. It really doesn't get much better than this.